Just owning a hammer drill won't cut the deal. It is mandatory you know how to actually use one. Keep in mind that hammer drills are very powerful machines and in the wrong hand accidents can be inevitable.
But it is also necessary you purchase or own a good performing hammer drill constructed with high-grade materials. No matter what the job is it is always a smart choice to have the best hammer drill by your side or any other tool. With all this in mind let's check out the following article to know how to use a hammer drill like a pro.
Get familiar with your tool:
Your tool is like your partner, always sticking by your side and remaining active for any purpose whatsoever. A hammer drill is no exception and not to mention; hammer drills are one of the widely used tools in all categories of construction work.
So before you even start to think about using it get to know your tool from head to toe. Different hammer drills have different functions that determine the drill rotation speed, torque speed and power being supplied.
Some even have a safety mode button installed. The more you know about this functions and how to allocate them the better the chances you will have.
Maintain safety:
All professional engineers, construction workers or anyone associated with using a hammer drill
maintains super cautious safety when it comes to using one. It sounds too typical but this is the ultimate key to success in any field of work.
When you are drilling sharp debris's can fling from the drilling hole and impact your eyes. Even the dust emitted from it can go into your lungs while breathing. The other foremost thing you should be leery about is your fingers being exposed during the drilling process.
Even experts at these jobs have bruised their hand when not being cautious about safety. So always wear goggles, a breathing mask, and gloves. For more information, check out what WikiHow says.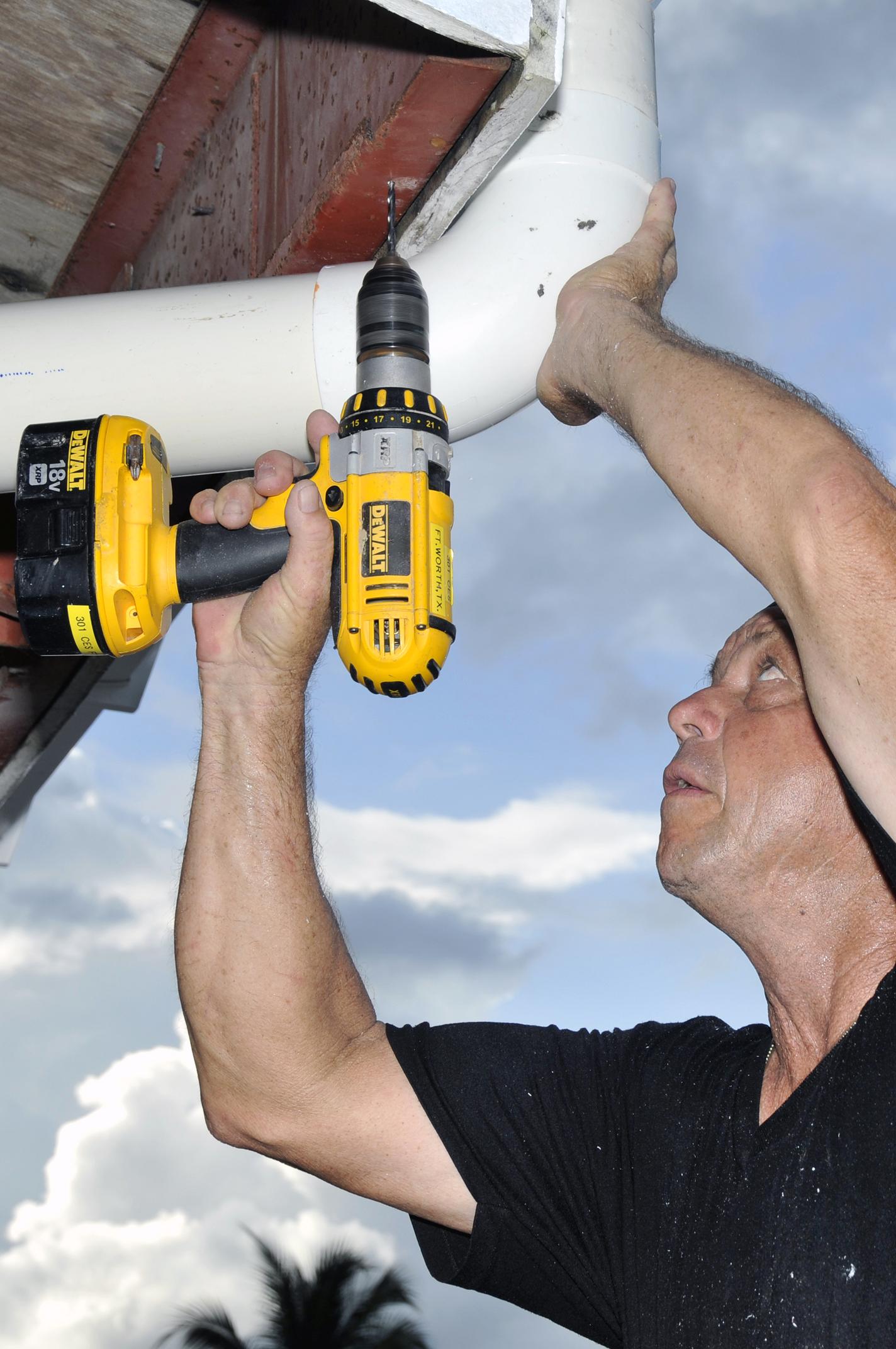 Slow and steady:
Another well-known common fact is doing anything slowly and steadily. But trust me this mindset can aid you executing drilling the perfect hole in a breeze.  The most crucial thing to do before drilling is marking the spot where you want to drill the hole.
You can mark it with a small dot or a cross using a pencil or even punch a small hole using a nail and hammer. Then start to drill with a high speed and high torque setting. Don't drill all the way through as debris's might stuck to the drill bit and the hole which may be hard to clean off.
So after drilling 1/3rd of the desired length bring it out and clean the debris and repeat it for the other halves. And use a marking tape on the drill bit so you know how much you are actually drilling.
It is still wise to drill a bit deeper then the desired length so it's more applicable later on. And always keep a firm grip so you don't sling back and forth which may cause the hole to lose its perpendicular angle.
Plugs and drill bits:
When it comes to drilling plugs and drill bits are the major components. To describe shortly, drilling plugs are like any other plugs except their purpose is to secure the screw in place sturdily and tightly. Plugs come in a array of shapes, sizes and colors. To accumulate with different hole sizes and they are generally made of rubber or plastic.
When a fastener is screwed in the plug expands and pushes against the inner surface of the hole, tightly positioning the screw in place. Drill bits also come in various configurations and sizes. Different configuration in drill bits offer drilling conditions for various surfaces and components whether it's super solid or soft like wood.
So get to know your drill bits and remember that even drill bits are subjected to heat and pressure no matter how strong they are. When you see any sign of deterioration replace them quickly.
Keeping your tool in shape:
Drilling is not just about knowing how to drill a hole properly. It is also about knowing how to keep your hammer drill in optimum condition. If your hammer drill doesn't even work right how will you even get the job done. Your hammer drill takes a lot of toll during its working process and it needs to be taken care of.
So from time to time clean all the outer parts fluently and unscrew the entire drill to clean the inner parts too. Use high grade motor oil to lubricate the motor and other rotary moving parts. Also make sure if the electrical circuit is working properly or not. If you find any flaw in any part substitute it immediately.
 Video: Learn to Drill Like a Pro